Photo Feature Archives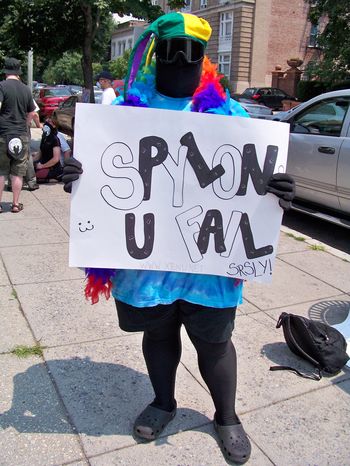 A masked demonstrator holds a sign during Anonymous's "Spy vs. Sci" demonstration, held outside the Founding Church of Scientology in Washington DC.
Featured July 12, 2008
Photographed July 12, 2008
Notes: The person in this photo is actually me, and I had another Anon take the photo, making this the first photo feature where I didn't take the photo. In keeping with the "Anonymous" theme, I am wearing a black zentai suit as a base layer underneath other clothing. I am completely covered from head to toe. No skin is exposed.