Photo Feature Archives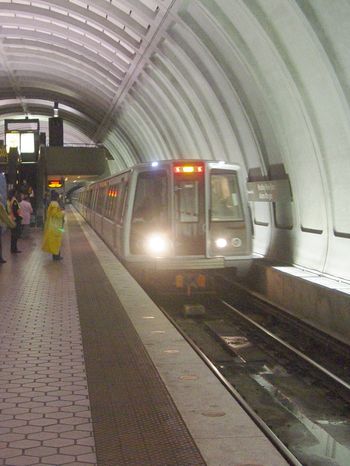 A Metro train enters the Woodley Park-Zoo/Adams Morgan station on the wrong track.
Featured April 13, 2005
Photographed November 4, 2004
Notes: This is a train of Breda rehabs. The train is entering on the wrong track due to single-tracking caused by the November 3, 2004 accident on the outbound track.