Photo Feature Archives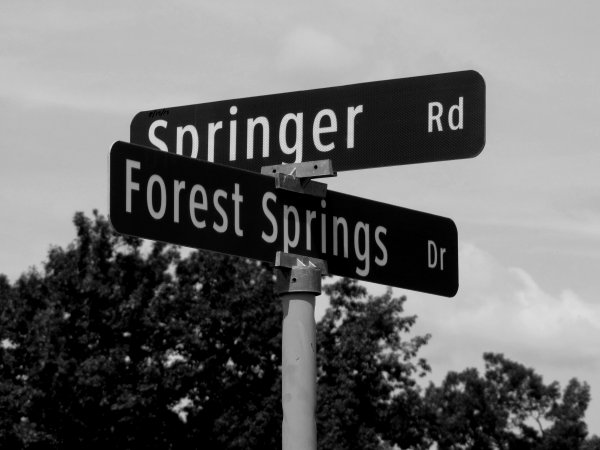 Street signs in a Stuarts Draft, Virginia neighborhood.
Featured September 1, 2013
Photographed August 25, 2013
Notes: This is the same subject as the photo feature of August 11, 2013. After I discovered the error in the street sign during processing of the earlier feature, I reported it by phone to Augusta County. The county fixed the error by the time I visited the location again on August 23, replacing both old street signs with new signs that meet current standards, using mixed case letters and the Clearview font. Sharp-eyed readers may notice the date "8/13/13" written on the Springer Road sign. If that date corresponds to what I think it does, that means that the county made the new signs the day after I reported them. Thus "the power of Schumin Web" at work.