Photo Feature Archives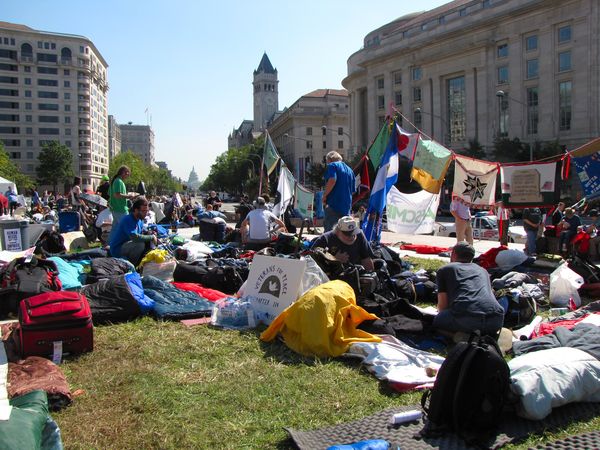 Demonstrators camp out on the south side of Freedom Plaza in Washington DC during the ongoing "Stop the Machine" demonstration.
Featured October 10, 2011
Photographed October 7, 2011
Notes: The original caption for this photo incorrectly identified this location as being that of Occupy DC. Occupy DC was located a few blocks away in McPherson Square, while Stop the Machine was located in Freedom Plaza.