Photo Feature Archives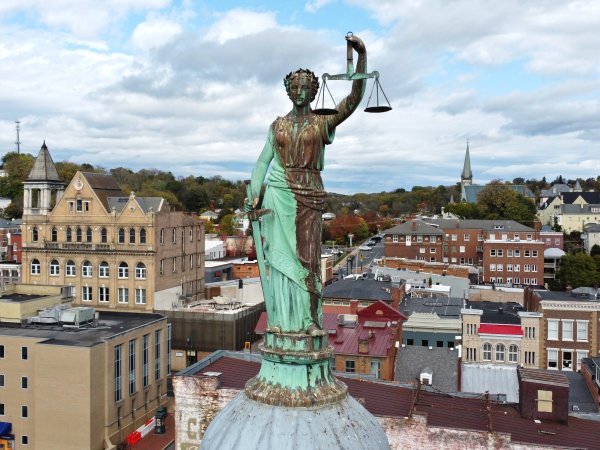 Statue of Lady Justice atop the cupola of the Augusta County Courthouse in downtown Staunton, Virginia.
Featured October 18, 2020
Photographed October 16, 2020
Notes: This statue is item #4763 from the Mullins statuary catalog. More information on recent repairs to this statue can be found here.