Photo Feature Archives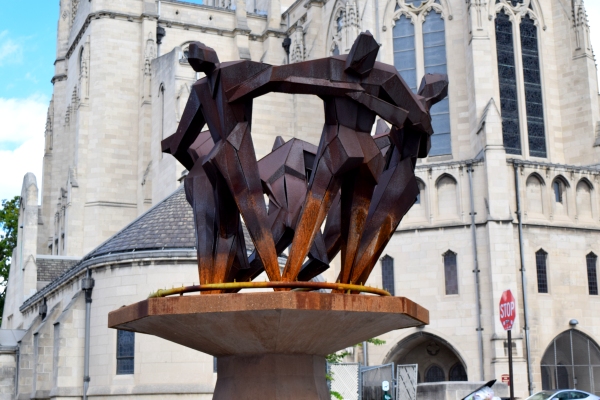 Joy of Life, a sculpture at the intersection of Baum Blvd. and South Whitfield Street in the East Liberty neighborhood of Pittsburgh, Pennsylvania.
Featured October 27, 2016
Photographed October 25, 2016
Notes: This is the so-called "Anatomically Correct Statue", last seen on Schumin Web in the Pittsburgh with LPCM photo set from 2003. The sculpture is formally known as "Joy of Life", by Virgil Cantini, and was dedicated in 1969.