Photo Feature Archives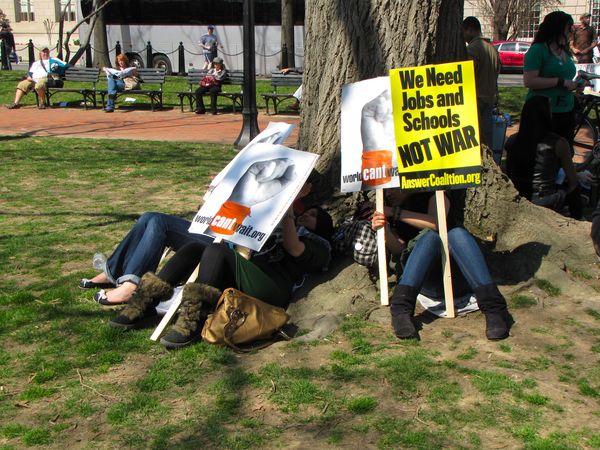 Participants in an anti-war demonstration in Washington DC use their protest signs to provide shade before the march begins.
Featured August 29, 2010
Photographed March 20, 2010
Notes: For more information about this demonstration, see Funk the Weekend in Life and Times. This was the ANSWER march, discussed in Parts 4 and 5.