Photo Feature Archives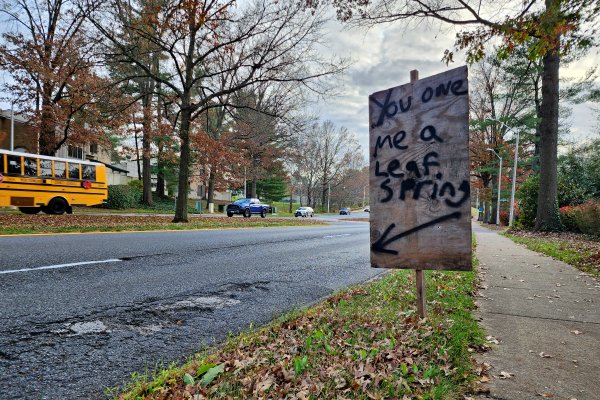 Sign reading, "You owe me a leaf spring," with an arrow pointing at a pothole on Montgomery Village Avenue in Montgomery Village, Maryland, presumably erected by someone whose vehicle was damaged after driving into said pothole.
Featured March 3, 2023
Photographed November 10, 2022
Notes: For those wondering, after I photographed the pothole, I reported the pothole to the county, along with the illegal sign. The pothole was soon repaired, and the sign was removed.