Photo Feature Archives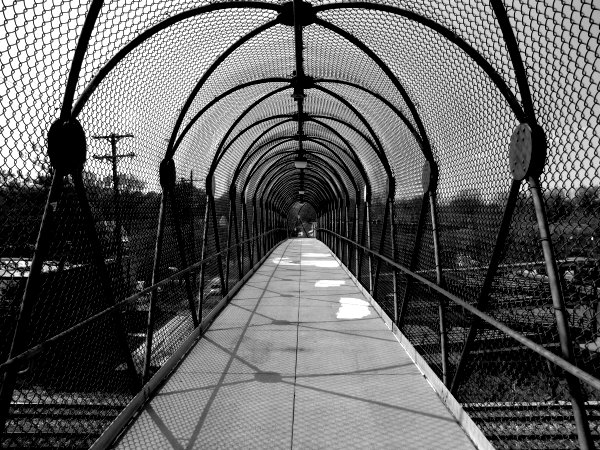 Pedestrian bridge over railroad tracks in Berwyn Heights, Maryland.
Featured June 16, 2014
Photographed April 26, 2014
Notes: This bridge carries pedestrian traffic over the CSX Capital Subdivision tracks, as well as the Washington Metro's E Route, which is normally used for Green Line service. Part of this day's photo shoot turned into the Journal entry titled, "Listen to the 7000-Series accelerate".