Photo Feature Archives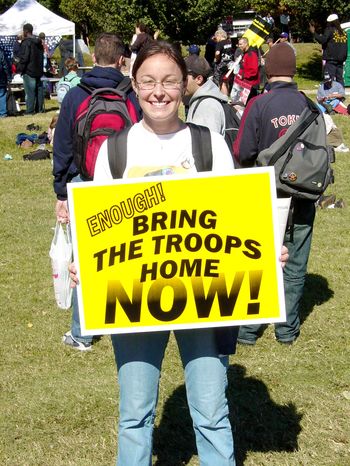 A woman holds up a "Bring The Troops Home Now" sign at the Million Worker March in Washington DC.
Featured July 3, 2005
Photographed October 17, 2004
Notes: Considering our country's current political situation, I felt that this was the best picture to use to commemorate the Fourth of July. So happy Independence Day. More photos like this can be found in the Million Worker March photo set.