Photo Feature Archives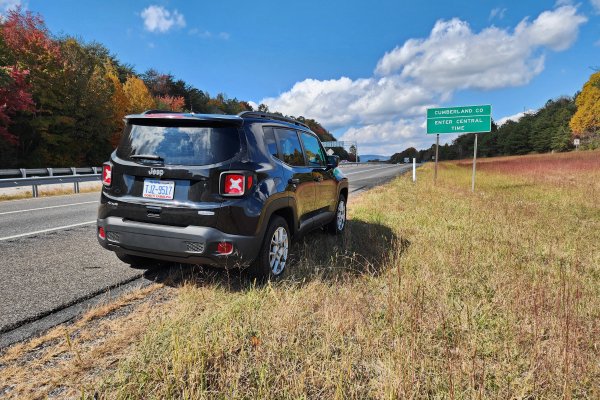 A Jeep Renegade is parked on the shoulder along westbound Interstate 40 at the border between Roane and Cumberland Counties in eastern Tennessee.
Featured December 1, 2022
Photographed October 13, 2022
Notes: This Jeep Renegade was our rental car, which we took on our trip to Tennessee following the untimely demise of my HR-V in an accident a few days prior. We stopped here in order to get photos of and with the sign denoting that we were entering the Central time zone.