Photo Feature Archives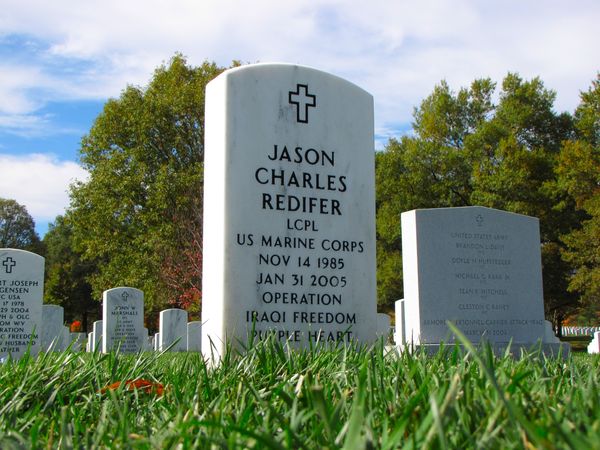 Headstone of a soldier killed in action in the Iraq War, at Arlington National Cemetery.
Featured November 8, 2009
Photographed October 25, 2009
Notes: This particular headstone, that of Lance Corporal Jason C. Redifer, was not selected at random. I specifically chose to photograph Redifer's headstone due to some personal significance. Redifer was from Stuarts Draft, Virginia, went to school with my sister, and died in Iraq when a roadside bomb exploded. The bridge that carries Route 608 over Interstate 64 in Fishersville is named in his honor.