Photo Feature Archives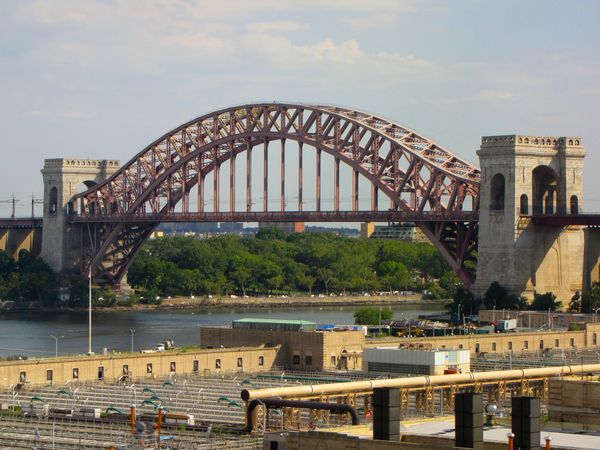 The Hell's Gate Bridge, a railroad bridge in New York City.
Featured July 17, 2011
Photographed July 15, 2011
Notes: This photo was taken from a southbound Acela Express train. The photo was taken from an approach to the Hell's Gate Bridge, before the train ultimately crossed the bridge.