Photo Feature Archives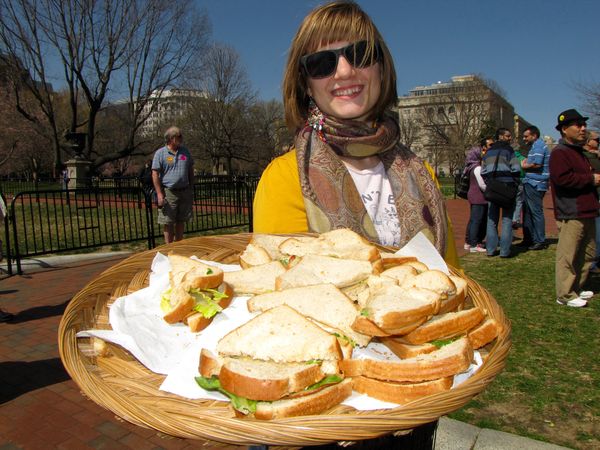 A woman offers free vegan sandwiches from a wicker tray during an anti-war protest in Washington DC.
Featured March 21, 2011
Photographed March 19, 2011
Notes: For those wondering how the sandwich was, in the interest of keeping my hands clean at an event where there was no easy restroom access for hand washing, I didn't have one. But they certainly did look delicious, didn't they?