Photo Feature Archives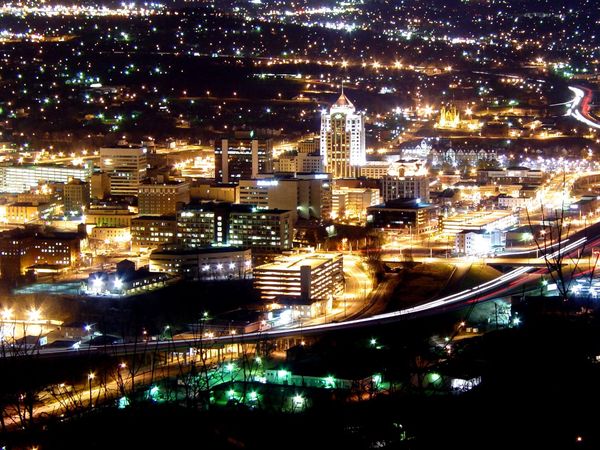 Downtown Roanoke, Virginia as viewed from the top of Mill Mountain.
Featured November 14, 2011
Photographed March 14, 2003
Notes: I ran a photo similar to this in December 2005. I believe that this photo, unlike the other one, has better composition. It's also older, dating from the 2003 "Photo Essay Blitz" week, as the sign on the tall building at center says "First Union", while the other photo has a Wachovia sign on it.