Photo Feature Archives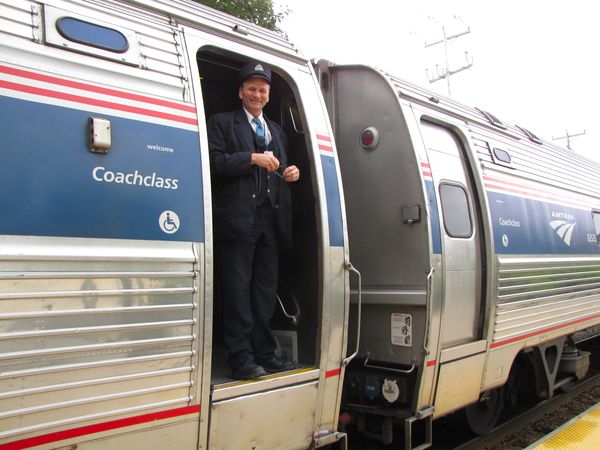 An Amtrak conductor stands in the doorway of an Amfleet coach as the Downeaster prepares to leave the station in Durham, New Hampshire.
Featured July 25, 2011
Photographed July 12, 2011
Notes: This photo is from my business trip to New Hampshire. For more information on the trip, see this Journal entry.