Photo Feature Archives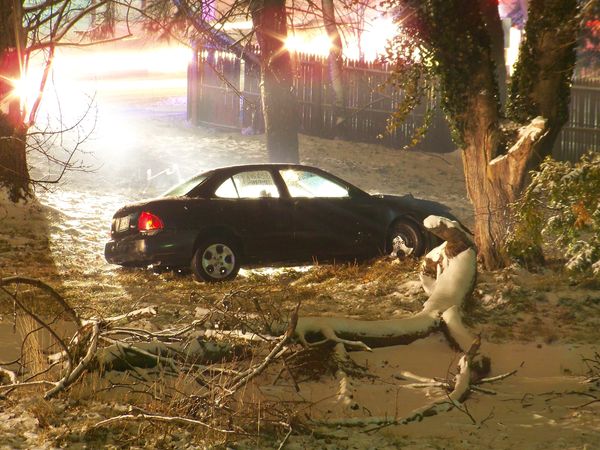 A car sits damaged in a vacant lot following an accident on an icy road.
Featured January 27, 2009
Photographed January 27, 2009
Notes: This photo was taken from my apartment balcony. At the time of this accident, it was sleeting heavily outside. The occupant of the vehicle was carried off on a stretcher and taken away in an ambulance.