Photo Feature Archives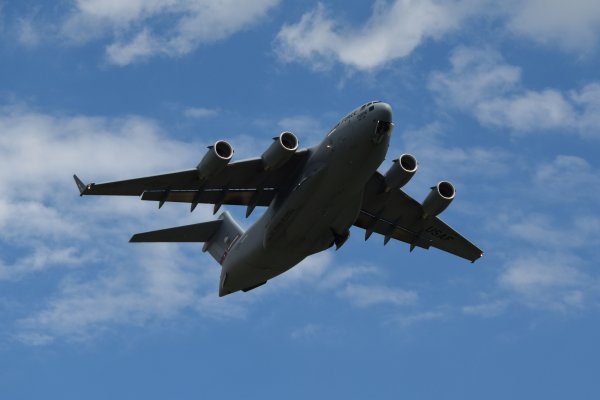 A Boeing C-17 Globemaster military transport aircraft takes off from the Eastern West Virginia Regional Airport in Martinsburg, West Virginia.
Featured July 9, 2017
Photographed June 6, 2017
Notes: I got lots of photos of this particular plane. For whatever reason - probably training - this plane would take off, fly in a big circle around the area, land, and then take off again a few minutes later.