Photo Feature Archives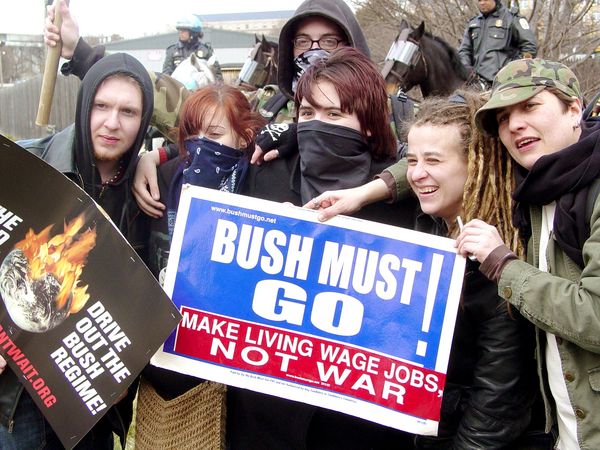 A group of people, forming part of the black bloc at the March 17 anti-war protest, poses for a photo.
Featured March 20, 2007
Photographed March 17, 2007
Notes: I was not the person whose camera the group was posing for. The photographer that this group was posing for was out of frame to the left.