Photo Feature Archives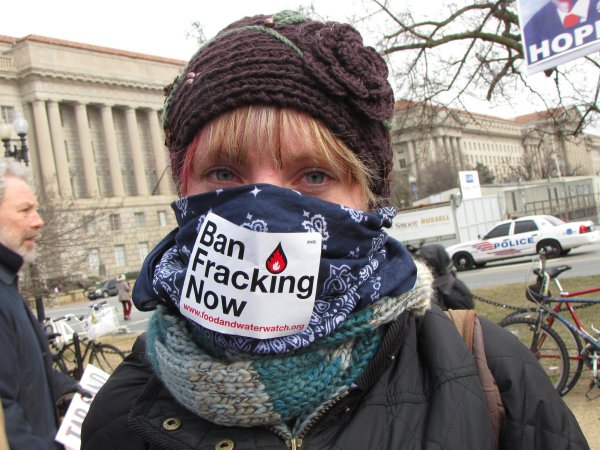 A woman wears a "Ban Fracking Now" sticker on her bandanna mask during the Forward on Climate rally in Washington DC.
Featured July 14, 2013
Photographed February 17, 2013
Notes: For more photos from this event, see "Protest Fashionista..." in the Journal. Photo chosen for this particular week on the occasion of its being my last week working for Food & Water Watch, the organization which produced this sticker.