Photo Feature Archives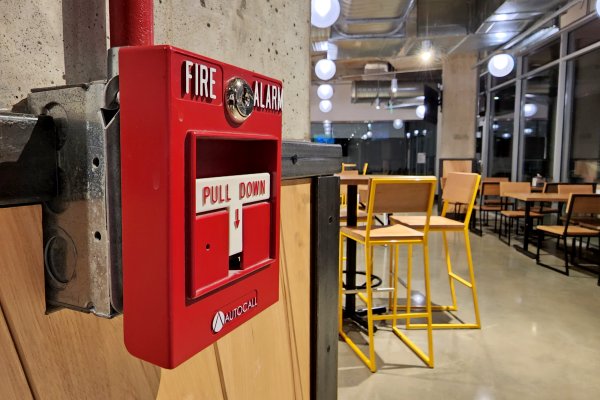 Autocall fire alarm pull station at the Whole Foods Market store in Towson, Maryland.
Featured August 5, 2022
Photographed June 16, 2022
Notes: The astute observer will notice that these pull stations are identical to ones manufactured by Simplex. Both Autocall and Simplex are owned by the same parent company, Tyco. Additionally, for more photos from this day, see this album on Flickr.