Photo Feature Archives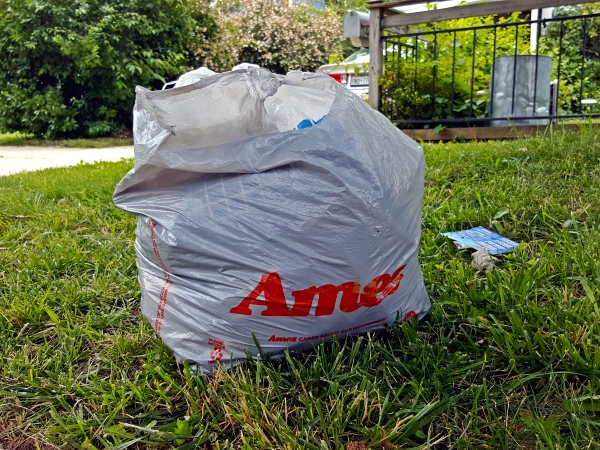 A plastic shopping bag from the now-defunct discount store Ames, now holding trash on the side of a road in Aspen Hill, Maryland.
Featured June 27, 2016
Photographed June 24, 2016
Notes: For those curious, this bag is 14 years old at minimum, as Ames went out of business in 2002. Really a shame to see this vintage shopping bag end its days as a garbage bag, as I'm sure that many collectors would love to have had it.