Photo Feature Archives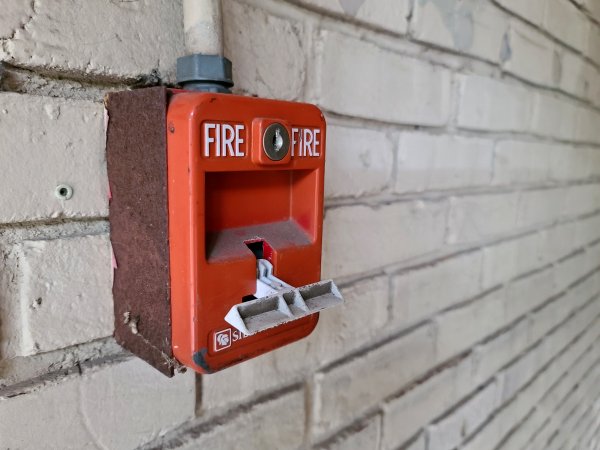 Activated fire alarm pull station at a former motel in Mechanicsburg, Pennsylvania.
Featured October 30, 2020
Photographed October 29, 2020
Notes: This was taken at the former Park Inn by Radisson in Mechanicsburg. The hotel had recently closed, and was slated for demolition in preparation for a redevelopment of the property into a shopping center.