Photo Feature Archives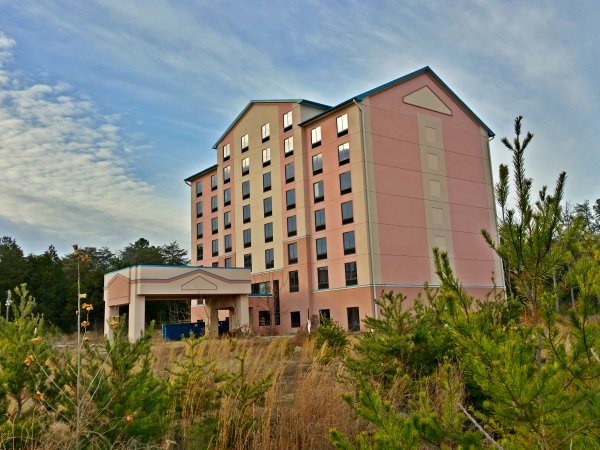 Best Western hotel south of Fredericksburg, Virginia, abandoned before completion.
Featured November 30, 2014
Photographed November 29, 2014
Notes: According to two articles that I found about this building, the structure was built in 2009, and abandoned at 70% completion when financing ran out. The unfinished hotel was foreclosed on in 2011, and sold in 2012.