December 13, 2003, 12:07 AM
So I finally got new shoes, and after you see what the old ones look like (I took pictures, as promised), you'll see that these were badly needed. The new shoes are Airwalks, and are black with white laces and accents. Cute shoes. The style is called "Ricco". Take a look: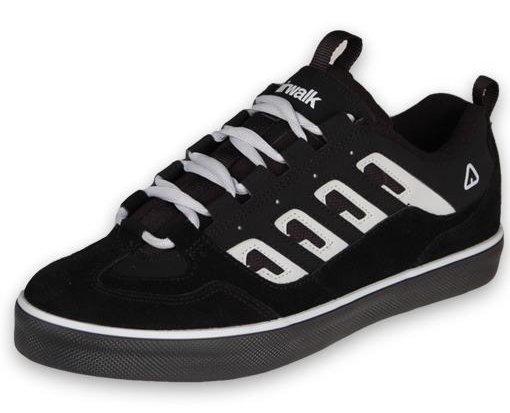 Continue reading…
December 12, 2003, 11:11 AM
Today, before work, take two in trying to get new shoes. I went to The Shoe Department at the mall in Harrisonburg yesterday, and they were out of Airwalks. So I'm going to go to Staunton Mall before work today and check out their branch of The Shoe Department and see if they have some Airwalks. And if not there, I'll go to Super Shoes across the street from the mall.
And let me tell you… the shoes I have now could easily be described like this: "Did you just come from church? (No, why?) Then why are your shoes so holey?" Yeah. I have a big hole in the bottom of my left shoe, a tear in the top, and a hole developing in the toe of the right shoe. All from regular wear, not abuse, or even any few strenuous uses.
That's what happens when you wear shoes every day day in and day out for a year. They really get some use. And I'd say that I got my money's worth out of them. That and then some more.
I will be taking pictures of these shoes once I get a new pair to show you exactly how hard I wore these shoes. It's amazing, trust me.